If you are still stuck on what to buy for a gift for any gun enthusiast in your life, consider a personalized ammo can.
Although these ammo cans or boxes are just simple ones that you can buy anywhere, what makes them so special is that you can personalize them with just about any type of message as well as the person's name or other personal information.
These personalized ammo boxes make for wonderful birthday gifts, Christmas gifts, or even gifts for groomsmen.
Personalized Ammo Box
There are a few different styles that you can choose from as well as ones that you can personalize with just a name instead of a design or picture.
Be sure to check out all the different personalized ammo cans to find the best one for your gift or even for yourself.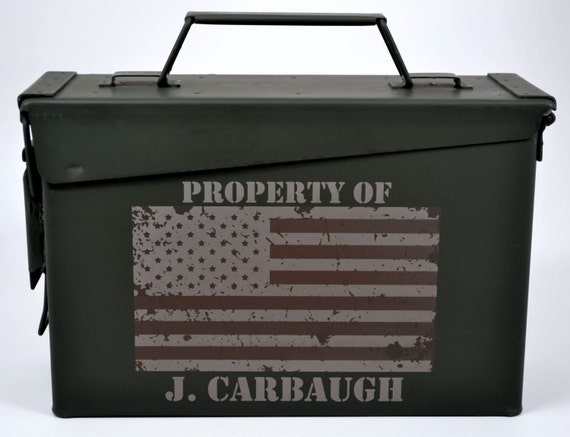 American Flag Design Ammo CanCheck Price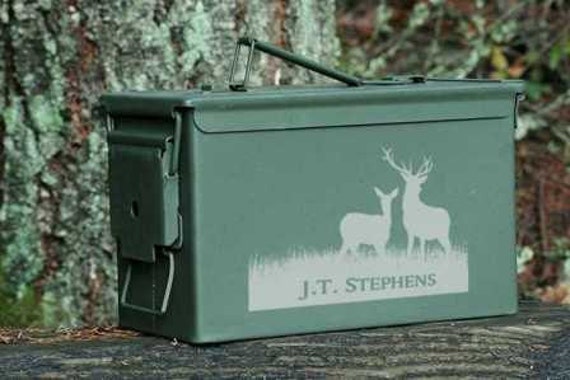 Hunting Themed Ammo CanCheck Price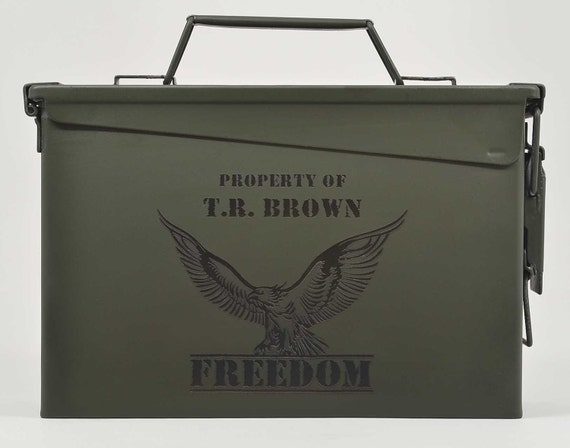 Freedom Eagle Design Ammo BoxCheck Price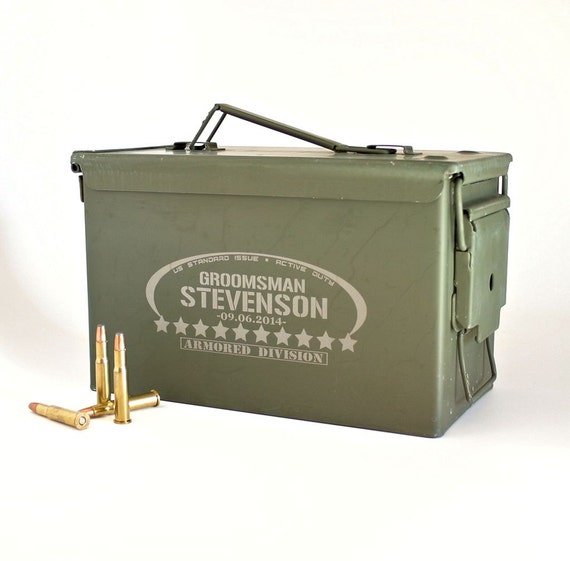 Oval with Stars (Can Have Any Message)Check Price
Some of the ammo cans are 30 cal and some of them are 50 cal. You would have to check out the product listing to determine which type of box it is if you are looking for a certain size one.
Most of the personalized ammo cans sell for around $30-$45 depending on the design as well as the size of the box.
The quality ones will actually engrave the design and name on the box rather than just being a sticker or decal that will wear off in a matter of time. The engraving is actually etched right into the metal box which means it will last quite a long time.
These ammo boxes are nice gifts because they can not only work as a regular ammo box but can also be a decor item for something like a man cave or a hobby room. Although it is a just an ammo can, the personalization and the design make it extra special so you can display it around your home.
There are all kinds of people that would enjoy these personalized from a military vet to an avid hunter. Anyone who collects guns would probably enjoy getting one of these cans for a special gift.
There are also some other design options available for these personalized boxes.
Click here to check out all the different personalized ammo cans for sale.
Be sure to check out the other recommendations for great gifts for gun lovers.