If you are a gun enthusiasts and you are soon to be married, get your groomsmen something cool for a gift rather than your average tie or cuff links.
There are many gun related groomsmen gifts that you may not even know about. These gifts are really unique and not something you see all the time when it comes to groom's gift ideas for their wedding party.
Be sure to check out all the different gun groomsmen gift ideas below to see which one may just impress your friends and family in your wedding.
Engraved 50 Cal Bullet Bottle Openers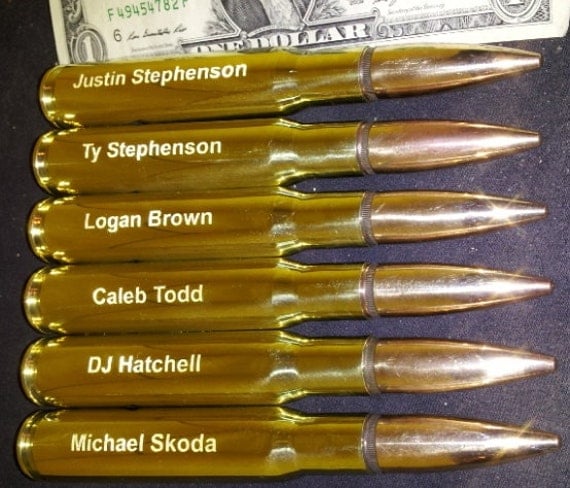 Check Price
You have probably never seen bottle openers like these before.
These bottle openers are actually made right from .50 Browning machine gun bullets and can even be engraved with a name, nickname, or initials for your groomsmen. You are probably going to want one of these for yourself as well.
The end of the bullet has a notch in it that is actually a discreet bottle opener. They work great for opening beer bottles and are really cool to look at as well.
You can buy these in different number of sets to save some money. You can can get 1 bottle opener or all the way up to 15 in a set.
The openers even come in their own camouflage sleeve for protection and presentation.
You can also find bullet bottle openers that have keychains on the end as well so that the men can use them all the time and have them handy on their key ring.
Personalized 50 Cal Bullet Keychains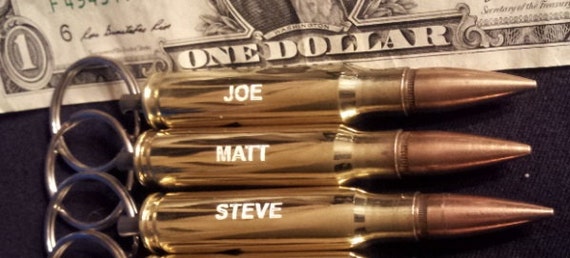 Check Price
These are keychains that are made from .50 bullets but do not have a bottle opener on the end. They are strictly keychains.
These would be a great option for gun enthusiasts who maybe have no need for an actual bottle opener on the keychain. They are also a bit cheaper than the bottle openers as well if you are looking to save some money.
Each of the bullet key chains can be engraved with up to 12 characters of your choosing.
There are also smaller caliber bullet keychains available as well.
Gun Tie Tack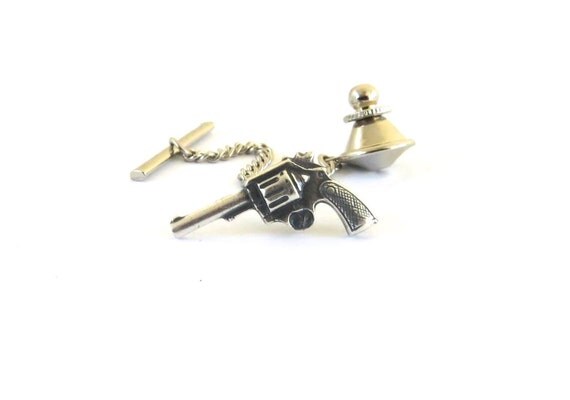 Check Price
Your groomsmen will be styling with these sterling silver gun tie tacks. You don't see a lot of tie tacks in the shape of a gun, but this is really a unique accessory that could look really cool with all the guys wearing it at the wedding.
If you wanted the tie tack can also be made into a pin if you would prefer it being pinned on a tux label or on a shirt instead.
Gun Tie Bar
Another option for your groomsmen gifts would be a nice sterling silver tie bar featuring either a rifle or a shotgun.
These are another sharp accessory that would look great on the wedding day with all your guys in your wedding party sporting these tie bars. Plus they can always be worn again after the wedding as well.
According to the seller of these tie bars, you may also be able to get special pricing for bulk orders for a groomsmen gift to save some money.
Personalized Gun Mug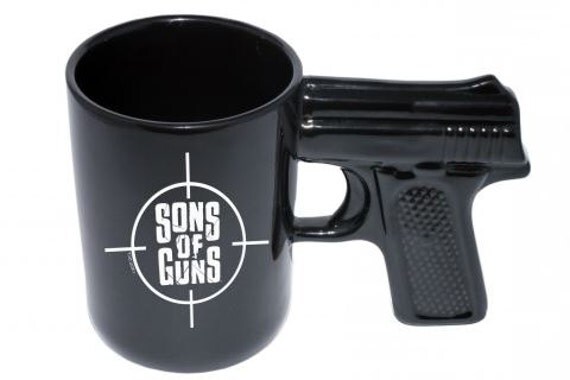 Check Price
How cool are these coffee mugs? They can even be personalized with a nickname or the names of your groomsmen.
The personalization is engraved into the mug so you don't have to worry about it washing off over a period of time. You can also pick different fonts and styles for the personalization as well.
You can also pick from three colors, black, silver, and pink. This could even work as a bridesmaid gift for a gun loving gal as well.
If none of the above gun related groomsmen gifts interest you or you still want to check a few other things out, here are a few more options that may catch your eye.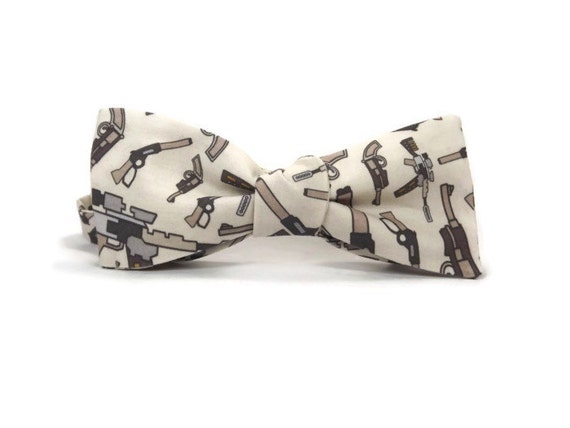 Gun Print Bow TieCheck Price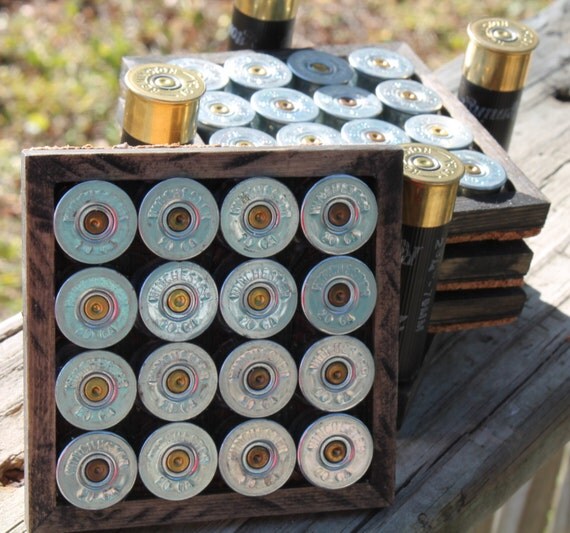 Shotgun Shell Coaster Set with HolderCheck Price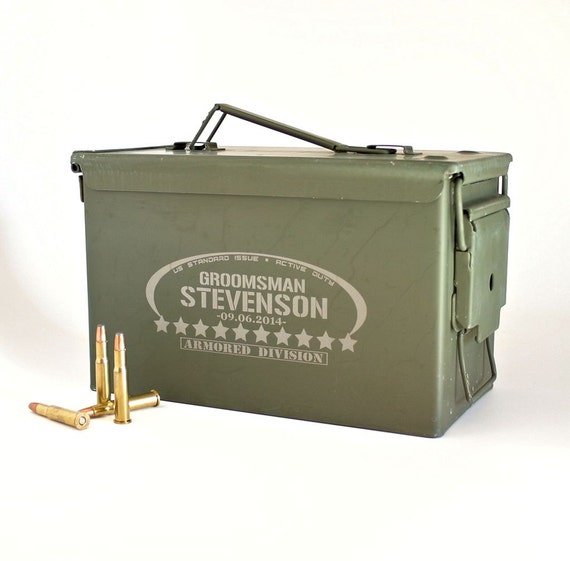 Personalized Engraved Ammo BoxCheck Price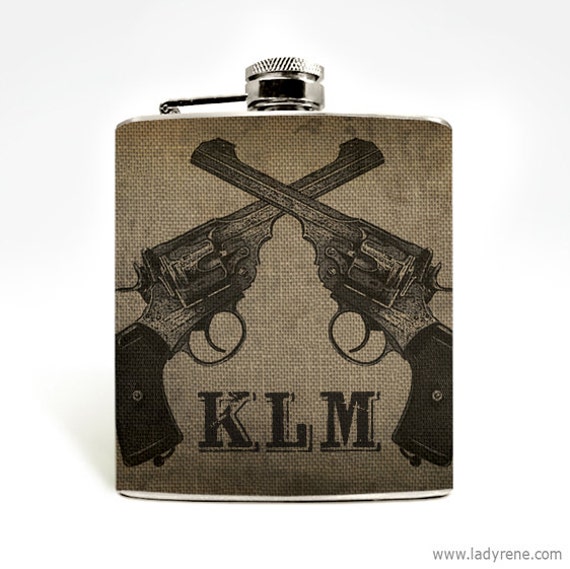 Personalized Gun FlaskCheck Price
As you can see you have some really great options when it comes to gun related gifts for your groomsmen. You don't have to give the same old, tired wedding gifts, but instead get something that your guys would love, and something that really shows off your personality.